Snow days always seem like fun, but they can catch you off guard. As the CMO of your household (Chief Mom Officer), make sure you're ready for the kids to be home from school by preparing in advance for at least one of the following snow day activities. You'll not only save the day, but you'll also ensure it's a fun day at home with your kids!
Make unexpected goodies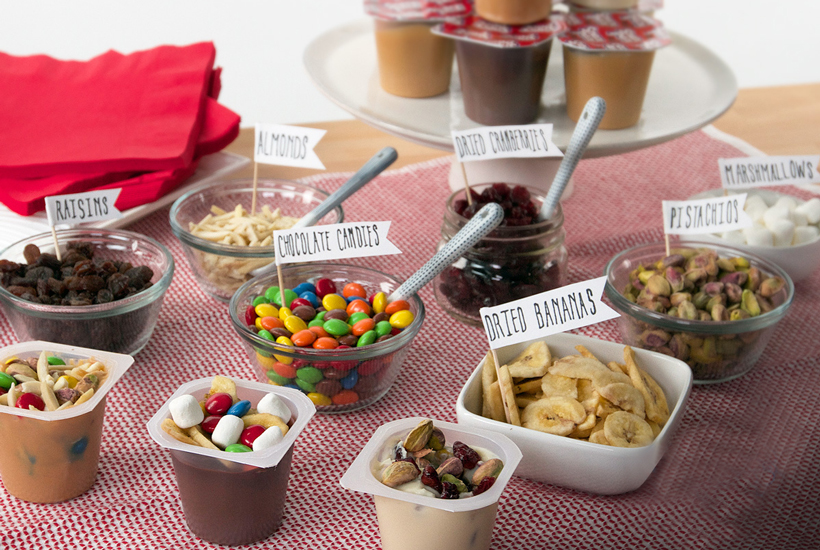 One of the most fun — and easiest — things to do when stuck indoors is whipping up some snacks. It's important to make sure the snacks you serve your kids are delicious and easy to make, which is why it's a must to have a pantry staple like Snack Pack on hand — made with real milk and free from preservatives, high fructose corn syrup and 0g of trans fat per serving. 
A good idea your kids are sure to enjoy is a Snack Pack mix-ins bar. Some mix-ins can include dried bananas, mini marshmallows, pistachios, dried cranberries, almonds, and chocolate candies. These are only suggestions; you can be as creative and spontaneous as you want!
Have a photo shoot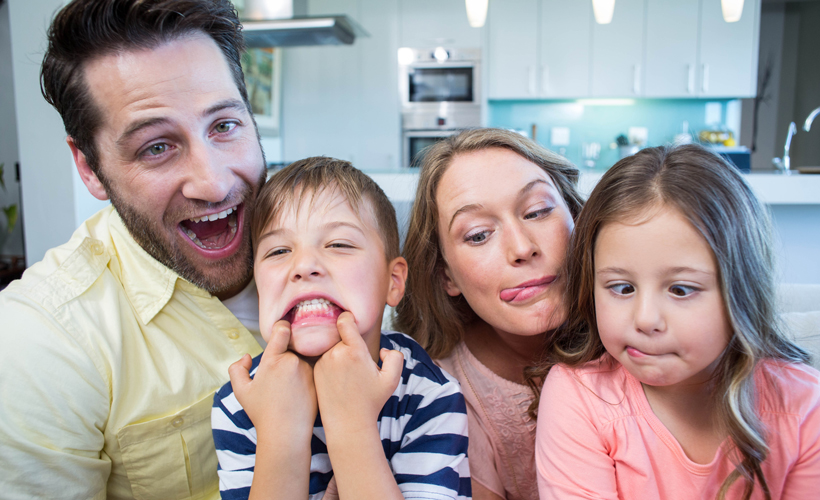 With everyone in the house there's no better time for a photo shoot. Have fun with your kids by dressing up and being silly while you take photos of them throughout the day. Top off the day by taking the yearly family photo!
Break out the board games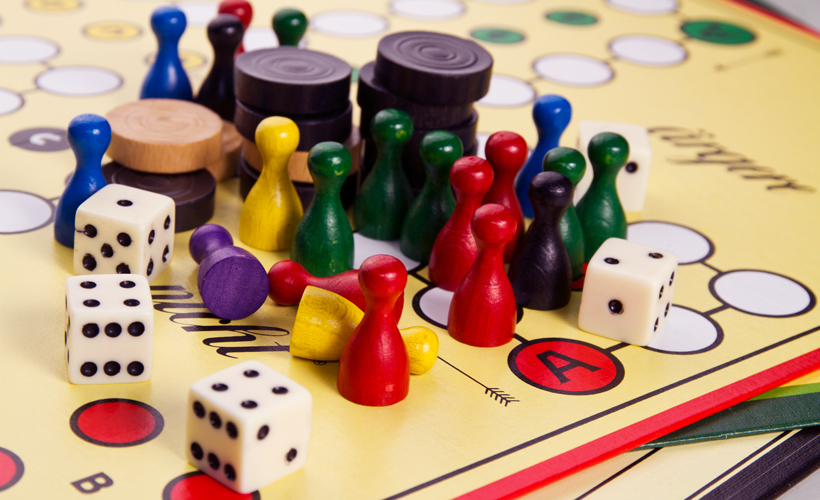 Instead of watching TV from morning to night, break out the board games. They can be your children's favorite or even your own from when you were a kid. There will be lots of laughs and relaxation as you and your family go for the win.  
Make a bird feeder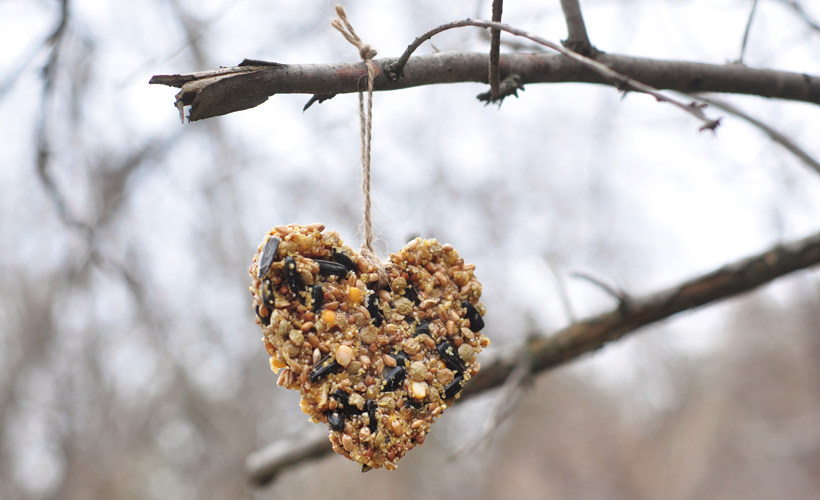 DIY projects are always enjoyable and creating a homemade bird feeder is a project that's both fun and easy to make. A DIY birdfeeder can be built with things you already have around the house like plastic bottles, empty cans, old china or a cardboard box. You can even make a natural-looking birdfeeder wreath molded from seeds and other foods birds eat. You'll find many birdfeeder designs online so pick one that's not just for the birds but for you and your kids to be proud of. 
Sock snowman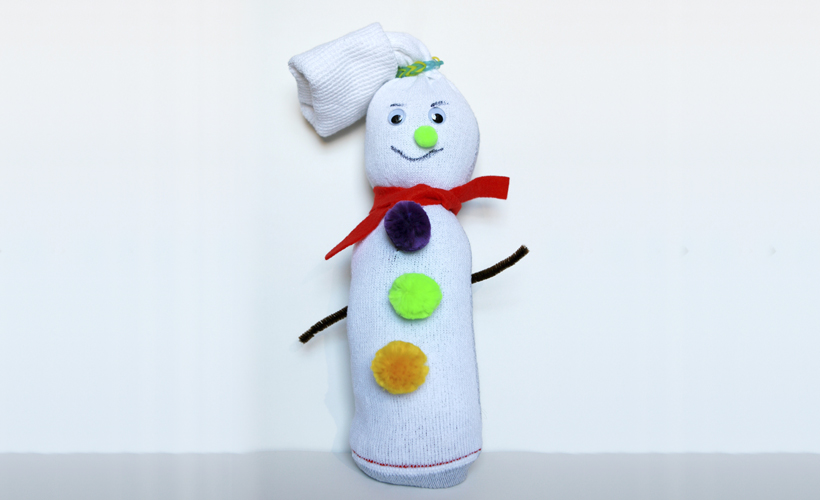 This is a fun DIY project for both you and your kids. You can customize it with your favorite colors or even add extra accessories — let your creativity flow. The best part is that it's easy to make. All you really need are some old socks, rubber bands, rice and a cup. Every sock snowman will be different, but these are the basic materials you will need. Apart from being a cute decoration for your home, your snowman will also serve as moisture absorber. Now go and get your snowman on!
Movie night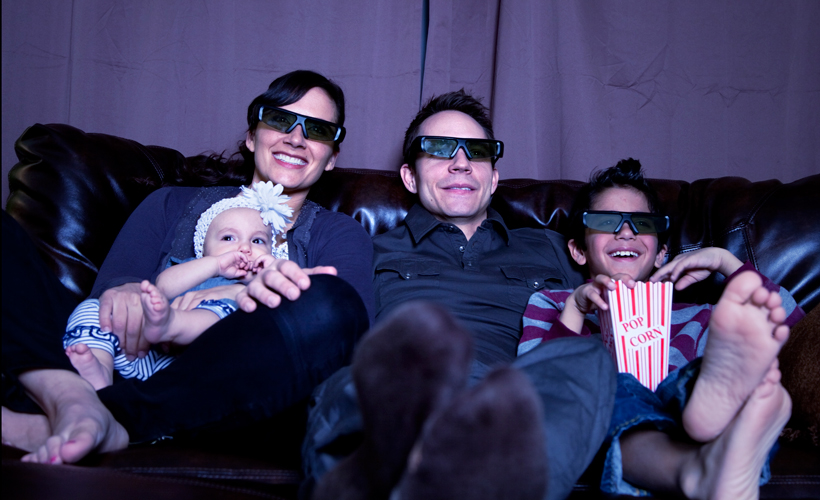 A snow day is the perfect time for you to take in a movie and relax for a couple of hours. It's also a great activity to keep your kids entertained while you catch up on some cleaning, cooking, paying bills or any other chores you might need to get done.
Story time
It's relaxing to lie down and read a good book on any day of the year, but especially on a snow day when everything seems to slow down. Why not carve out some time during the day for everyone to gather around and do a little reading. It could also be the perfect opportunity to share stories about each other's lives.